Wendland's ONE 'N ONLY is designed to be self-fed to pleasure horses, gestating and lactating mares, and growing horses.

Blend ONE 'N ONLY into your current ration, taking 3 to 5 days to get to a full feed of ONE 'N ONLY. Once horses are adapted to a full feed of ONE 'N ONLY, self-feeders or large feed troughs should be filled and horses allowed full access to ONE 'N ONLY, the horses will soon change their eating habits to eat whenever they desire.

The unique patented formulation and particle size, shape and texture of ONE 'N ONLY eliminates sorting and decreases rate of feed consumption, thereby avoiding potential digestive upsets.

ONE 'N ONLY may also be self-fed to horses on pasture. Consumption will vary according to pasture quality and quantity.

Horse feeds should always be protected from the elements and not allowed to become moldy. ONE 'N ONLY is a complete ration. No additional grain, hay supplements or premixes are needed.

ONE 'N ONLYtotally replaces traditional horse feeding methods, This revolutionary feed of the future allows horses to eat as nature intended. The patented ONE 'N ONLY gives horses all the necessary nutrition to thrive, and gives the horse owners the freedom and peace of mind to enjoy their horses.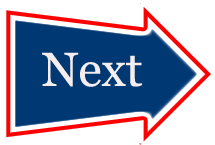 Try ONE 'N ONLY with your regular feed, or hand feed at first if you wish. Then gradually feed it exclusively. Put ONE 'N ONLY into a large trough for the horse to graze on demand.

Your horse may eat a large amount at first, but that is no cause to worry. The large chunks of ONE 'N ONLY make it more filling and more easily digested, so there is no danger of overeating, however, animals should not consume more than 2.5% of their overall body weight. If this occurs, feed with free choice hay to limit feed consumption.
Provide a source of clean fresh water daily.
Those who have tried ONE 'N ONLY endorse it and recommend it to others.